Unless you've got kids or you're channeling an early 20th-century heiress famed for her party throwing abilities, you probably haven't been to a themed party in a long time.
And if you're honest with yourself, you're probably feeling a little bit sad about that.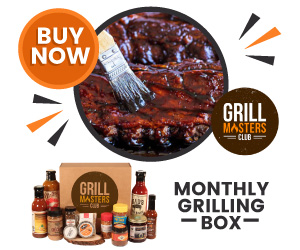 Themed parties are the types of parties where you're getting together with friends and acquaintances to do more than drink and carefully avoid awkward conversations. These parties give attendees a mission – to stick to the theme regardless of its obscurity – and that mission somehow brings all the guests together.
If you're looking for adult party themes and don't want to throw or attend an Animal House-themed party ever again, then here are seven good options for your next big bash.
1. Movie Theme Parties
There are so many movie themes that simply haven't been broached when it comes to a party.
Here are just a few:
A Clockwork Orange
How to Steal a Million
Velvet Goldmine
Melancholia
Each of these films is a costume gold mine with a killer soundtrack to boot. Adult theme party ideas incorporating a great film do half the work for you!
2. Scavenger Hunt
The best party games for adults often include alcohol and at least one injury, but hosts shouldn't feel limited to drinking games. You can create a party theme and party game all tied up into one in the theme of a scavenger hunt.
Scavenger hunts allow for healthy competition, teamwork, and can last as long as you want, providing a way to use an activity as the foundation of the party.
Looking for adult inspiration without veering into indecent proposals? Check out the latest scavenger hunt list from the University of Chicago, a group of students who have taken the game to a whole new level.
Pro Tip: Do as Chicago kids say and not as they do and don't build a nuclear reactor in Grant Park.
3. "If You Could Have Dinner with Anyone Alive or Dead"
This is a classic interview question, and it's usually the one everyone dreads. But in a low-stakes scenario, like a party, it works as a great theme.
Have a Dead or Alive themed dinner party for adults and encourage guests to dress up as their ideal dinner party guests for dinner.
4. Address Party
Sometimes, inspiration is right under your nose – or on your mailbox.
Throw an address theme party where all guests come dressed as their address. Is your house number 1785? Come dressed as an American patriot prepared to overthrow British rule.
These parties are fun when you want to encourage a costume theme but you have a mixed friend group who may not all appreciate wild costume ideas.
If you want to take the theme further, you can encourage people to bring a dish within the same theme. Guests who live on Washington Street can bring a dish found in Washington state or even a recipe from Mary Washington's cookbook. Alternatively, if you live in a city dominated by numerical street names, they can bring a dish that their mother used to make at their old address for some comfort food and nostalgia.
5. Murder Mystery
A murder mystery isn't only a dinner party idea – it's also one of the best birthday party themes for adults. It combines food, activities, and can be a costume-themed party, which means you don't need to worry about keeping everyone entertained even when the shock value of the costumes wears off.
The guest of honor can be written into the story as the victim or even the murderer. You can even go further and write the party into the narrative.
Alternatively, you can choose a pre-written murder mystery. There are free murder mystery templates and scripts available online or you can purchase a set from a local game shop or on the internet.
6. Come as You Were
If you're struggling for a name for fashion-themed parties, consider a Come as You Were party.
A Come as You Were party is based on dressing up as a past version of yourself. If you went through a punk phase, goth phase, or a preppy phase, this is the party to let your old flag fly.
These parties are fun because they don't result in anyone dressing in a costume they find too embarrassing because it often has the nostalgia factor involved. In fact, you'll find many guests still have the remnants of their past identities tucked away in their closets at home or at their parents' homes.
Keep everyone on an even playing field by asking all guests to bring a copy of a photo of themselves in the same attire from back in the day. Display the photos in a prominent place so everyone can see their fellow party guests in all their awkward glory.
7. Olympic Themed Party
Whether the summer or winter Olympics are around the corner of they're still a year away, an Olympic themed party is bound to satisfy athletic friend groups.
Olympic themed parties are very versatile. You can choose a modern or ancient Olympic theme for both costumes and Olympic themed party games for adults.
Use your backyard to create relay races, throwing competitions, or even gymnastics competitions. Throw in some after-hours Olympic-games, too. After all, Olympic athletes are known for their debauchery and consumption of McDonald's in the days after they're done competing.
Have a few friends who aren't into sports? Create a YouTube playlist of the best Olympic moments caught on tape. Be sure to include feats of athleticism as well as major bloopers from the world stage.
What Will Your Next Theme Be?
The key to finding party themes for adults is to look for something versatile that can be used for costumes, games, and other activities without too much effort or hassle. Plus, it provides options for adults who want to be social but who have left their 'party' years behind.
Have you had a themed party? Is there one you've always wanted to throw? Share your stories in the comments below.